REACH
Family & Education Center
REACH is a community-based organization that provides spaces to empower families as lifelong learners who together learn, live, and love seeking just and peaceful neighborhoods.
What are our hopes and dreams?
We imagine being able to transform the marginalized Brooklyn communities surrounding the REACH Center. By providing learning opportunities, REACH envisions the development of healthy neighborhoods, families, and individuals that are able to flourish. We seek to promote just relationships and advocate for social justice.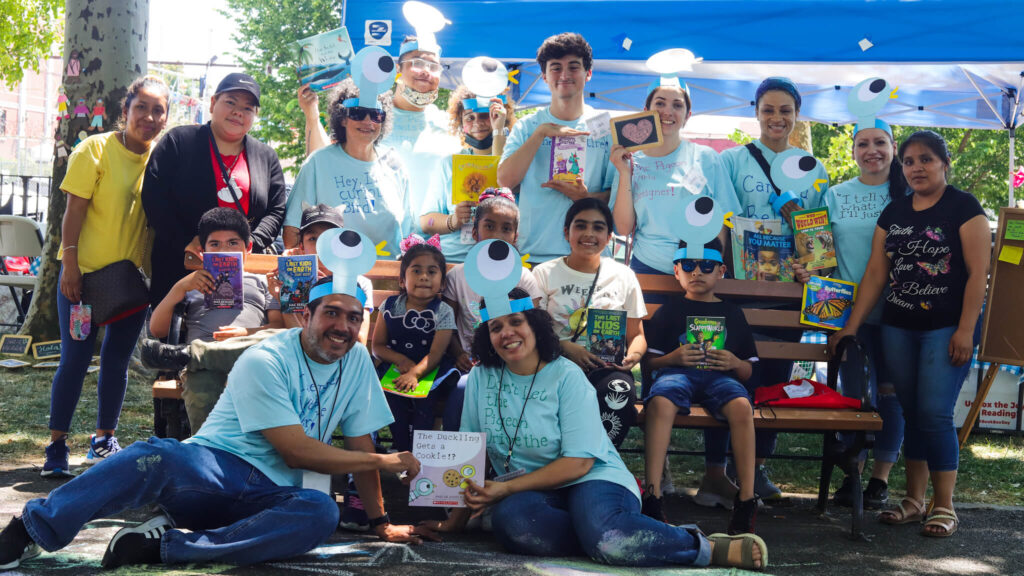 Who and what are we inspiring to change?
Literacy Unpreparedness Entering School
Children of adults with low literacy skills are 72% more likely to be at a low reading level in school compared to their friends raised by literate parents.
Lack of Grade-Level Proficiency
Some 34% of students are below basic reading level in the fourth grade, another 31% are below the proficient reading level.
Child Illiteracy
and Dropout Rates
Students who are behind when they start kindergarten make up the largest portion of school dropouts. They have a less than 16% chance of attending college.
Statistics from U.S. National Center for Education Statistics (NCES).
Our History In Touching and Transforming
the Lives of Children
At REACH, we believe that education attainment is fostered and strengthened when families are healthy. In turn, healthy families foster healthy communities. By working towards this end, REACH seeks to help individuals and communities flourish and live up to their God-given potential.
Want To Get Included In
Our Community?
Stay Up to Date with Our Community Events
We organize tons of events for our community that are fun, educational and inspirational. Stay updated with all the upcoming events at REACH by following us on Instagram or emailing us at [email protected].
Our trained Mastermind tutors offer personalized reading support twice a week online as reading buddies for 60 minutes.
From September 16th through November 15th.
Saturday Learning Club - Fall
Welcome back! Let's come together to create a vision board that will support your children's academic success and emotional well-being. This engaging parent-child activity will help you both envision a path to achievement and happiness.
Starting from families, the first school of our children, REACH aims to build a learning community in marginalized communities. Stay tuned for our upcoming events!
follow us on social media
Programs, Events & Updates
Join our community of life long learners
Fill out the form for any information inquiries on our programs, community events and voluntary opportunities. We will contact you soon.